Don't get too far ahead of yourself, though. If you are serious about taking the plunge, coughing up a down payment, and purchasing your second home in San Diego, give some thought to the following factors.
The cost of owning a vacation home
It is fair to say that knowing what you can afford is the most important factor when preparing to purchase a vacation home in San Diego or elsewhere. Provided that these kinds of investments come with both rewards and risks, crunching the numbers should be the first item on your to-do list. Why is this so important? Well, for starters, the price of owning a second home isn't only what you pay for it. In fact, it can turn out to be steeper than you might have thought, depending on location in particular. Recurring costs, "hidden" costs to homeownership, unexpected expenses, as well as other items you may need, must be factored in.
Second, you will be able to target your search based on your budget. The beach communities, such as Pacific and Ocean Beach, corral homes that start around $800,000. On the other hand, in La Jolla, you are looking at homes over $1 million. Linda Vista, Clairmont Mesa, La Mesa, Serra Mesa, and Mira Mesa are more reasonably priced, with the median house in the $700,000 range. Further inland, in the east country, Santee and Spring Valley tend to be more affordable as well. The housing prices in central San Diego or close to La Jolla Shores will be higher, and some places in San Diego East County may be a much better fit if your budget's capped at $550,000.
Caption: When buying a property, it is crucial to know what you can afford.
Alt-text: Composition of a calculator with paper money and notebook with pen.
Finally, once you have taken a glimpse into current market conditions, you will realize that having your finances in order is the key step you as a buyer can take to get an edge.
San Diego housing market
So, how's the market? Crazy – if you were to ask the sellers. Although the market is seeing new listings, it is still very competitive. According to the most recent updates, the San Diego housing inventory is hitting a new record low, having shrunk 66.7% in a year. This is why, if you are looking at buying a vacation property in San Diego, you've got to have your financing in place and make sure that you are qualified. Many buyers make the mistake of swerving toward every open house sign or poring over superb property listings online first and then figuring out the financing second. That's not going to fly in the 2021 San Diego market. Moreover, you might end up falling in love with that one home that hits all the marks on your wish list but not be in the position yet to follow through with the purchase. However, the good thing is that you are buying in the path of appreciation.
Location
Appreciation
"Location, location, location" is the time-honored real estate mantra. It takes on even greater meaning for all those savvy vacation homebuyers looking at the process from an investment standpoint. At this point, communicating your vision with an experienced real estate agent with an expansive network and first-rate knowledge about the local market and neighborhoods is crucial. The majority of first-time homebuyers trust the physical features of a property will lead to increased property value. In reality, however, the physical structure of a property tends to depreciate over time, whereas the land it sits on typically appreciates.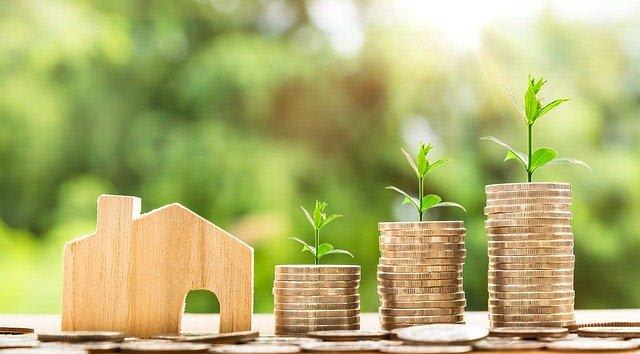 Caption: San Diego real estate market is a competitive one, but you are buying in the path of appreciation.
Alt-text: Investment return over time.
Lifestyle
On the other hand, if you are only looking to bring your family together in this beautiful city, carefully think about what exactly you want or expect from a vacation home. Choose the place and type of vacation home that suits your lifestyle. If privacy is your top priority, the suburban vibe of Clairemont Mesa will fit the ticket. If you want to be close to the hustle and bustle, the Gaslamp District offers urban living at its finest. Finally, think about how you will be getting there. A quick jaunt up the highway is perfect for a weekend with your closest ones. Moreover, if you ever decide to move in permanently, a DIY move will be a bit easier to execute. Of course, even if your current home is located farther away, professional residential movers can help you relocate in the blink of an eye and start enjoying your property as soon as possible.
Renting
Finally, are you considering renting it out at some point while away? In such a case, consider San Diego areas that get plenty of buzz. These include the entire stretch of sparkling coastline between La Jolla and Del Mar, as well as properties closest to the major attractions that your chosen location is known for.
Regulations
However, don't assume that renting out your vacation home is quite that simple. Taking time to investigate local laws to make sure vacation rentals are permitted in your chosen community is always recommended. Short-term rentals, a significant source of revenue for San Diego through transit occupancy taxes, presented a problem for San Diegans. The residents had been complaining for years about loud vacation rentals right next to their homes. This eventually lead to certain restrictions planned to go into effect in 2022. Therefore, if you are buying a vacation property in San Diego to rent out on a short-term basis, you are subject to the San Diego Municipal Code requirements and must obtain a Transient Occupancy Registration Certificate.
Meta description: If you dream of buying a vacation property in San Diego, check out some of the most important factors to consider to make this dream a reality.
Author Daniela Coleman
Photos used:
https://unsplash.com/photos/ktZZiHb-GoI
https://unsplash.com/photos/iBkXJjU9L4Q
https://www.pexels.com/photo/composition-of-calculator-with-paper-money-and-notebook-with-pen-4386341/
https://pixabay.com/photos/money-home-coin-investment-2724235/